SAMENWERKING

POLO RALPH LAUREN X ELEMENT

ONTDEK
Duurzaamheid
OUR RESPONSIBILITY
Nature intrigues and impacts our thought and meaning each day. From influencing our movements on a skateboard to the conceptualization of our products, each process is guided by the natural world; we aim to celebrate and protect it the best we can. This is being... Conscious by Nature.
Our community
As a dedicated and driving force in skateboarding since 1992, Element has evolved to span the space between skateboarding, nature and culture. Our ethos of expanding consciousness and understanding through creative pursuits has built a community of multi-talented people from all walks of life, backgrounds, ethnicities and beliefs. 
Our people
Following our roots, Element is made up of a diverse group of skateboard and outdoor enthusiasts from around the globe and through that, we have built an inclusive community that represents our values and ambitions. Throughout the decades, Element has helped to create a diverse network of employees, riders and advocates to represent the brand regardless of their race, colour, religion or gender. With a workforce representing 55% men and 45% women in 2022, our workplace is constantly evolving and becoming more inclusive, balanced and representative of skateboarding today.
Harold Hunter Foundation
We have entered a multi-year partnership with the Harold Hunter Foundation, supporting their programme in order to empower NYC inner city youth by finding purpose and fun through the passion of skateboarding. We understand the power of community and in that spirit, these are projects we believe in each day. Everyone at Element is 100% committed, as a brand and as people.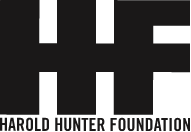 Learn more
Global Network
Over the past three decades, our network of riders and ambassadors has grown and evolved globally. We are proud to be able to share our ideals with, and support such a diverse group. Through this family of skaters and creatives, we have been able to foster further relationships with groups such as Skate Like A Girl, Substance Skatepark NYC, Evo Skatepark Seattle amongst others.
Boardriders Foundation
As a part of the Boardriders group, Element has the privilege to be able to participate in the Boardriders Foundation. The foundation bases itself on the pillars of 'Protection', 'Education' and 'Community', and collaborates with a number of organisations with the goal for the betterment of our world and the areas where we skate.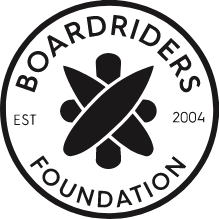 1% For the Planet
At Element, we are not climate scientists.
We are skateboarders, adventurers, creatives; a community of passionate people who care. We care about our planet, our climate, our present, and our future.

We are expanding the actions on our earth-conscious initiatives that have been a part of Element since 1992. Beyond the work we do to create innovative skateboarding goods and durable apparel that respect the planet and its people, we want to be more responsible.

As a next step in our commitment to the fight against climate change, we are proud to announce our partnership with 1% for the Planet for our global skateboard hardgoods sales.
By partnering with the trusted organisation 1% for the Planet, we rely on their years of experience and expertise to help continue Element's environmental commitment.

1% for the Planet represents a global network of businesses, individuals, and non-profit organisations tackling our planet's most pressing environmental issues.

Through the resources and expertise of 1% for the Planet, we are in the process of partnering with impactful NGO's who are working to fight deforestation and improve biodiversity.

To learn more, visit www.onepercentfortheplanet.org and stay tuned for forthcoming projects from Element on our journey to be conscious by nature.
Learn more
"Conscious by Nature" is Element's initiative that encompasses all of the work we do as a brand to help with the betterment of our environment and our communities. Working in conjunction with experts and organisations around the world, we are continually participating in ways to help our planet and our people.

As a part of our "Conscious by Nature" programme, from 2022 onwards Element is donating 1% of all global skateboard hardgoods sales.

After all, it is not lost on us that skateboards are made from trees, this is a great place for us to start. We are conscious that it is a first step of many to come. A journey towards a more positive company. Our need to progress.
Thread Lightly
The primary goal at Element is to create relevant, durable and quality products that respect the planet and its people. Through our products, we facilitate skaters, adventurers and creatives alike to live their passions without compromise.  

This is why with each season we continue to evolve, to reduce our impact and produce quality goods in a more thoughtful and efficient way, from idea to product. We have a path with clear checkpoints to aid us in producing goods that are more responsibly sourced* with each successive season. 
Responsibly Made*
Working with partners such as Global Organic Textile Standard (GOTS), Oeko-tex 100, Global Recycle Standard (GRS) and Responsible Down Standard (RDS) we are actively taking steps to reduce our ecological footprint.

By working with these respected third parties, our products that use their materials and services are held to a very high level of transparency and environmental standards. Additionally, we are using recycled cardboard tags and recycled/recyclable poly bags in our packaging practices. By utilising recycled woven labels, organic cotton, Polylana, Filature du Parc yarn, Recover uno cotton, recycled polyester and recycled down we have created a base to further progress towards more responsibly sourced* products.

48% of the total Element product range uses is responsibly sourced*.
In 2022, 48% of our range is made using is responsibly made*.

As our testing methods and understanding evolve, we become more aware and stringent with how we produce our goods. The more we understand our product, its origin and its makeup; the more we can reduce its overall impact on our environment. Check here with each season to follow our progress on this front. 

ALL OF OUR RESPONSIBLY SOURCED* PRODUCTS ON THIS WEBSITE ARE IDENTIFIED WITH OUR CONSCIOUS BY NATURE LABEL.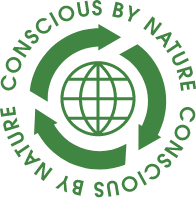 Setting Goals
Skateboarding is our everything. Being close to nature is our culture. We are working each day towards becoming more responsibly active, contributing with our business and in our communities to the protection of the environment.

We are aware that we create products that are going to have an impact on the planet. Our skateboards are made from trees and our clothing is woven from cotton and synthetic materials. But it is through our efforts to reduce material usage, improve the quality and longevity our products and collaborate with expert partners we can reach our targeted objectives and continually lower our overall impact.

At Element, we have a clear plan to actively meet goals that will significantly improve our standards within the skateboarding and apparel industries, with the objective of becoming a more positive company as a whole.
Improving our Standards
The reduction of materials and product line elimination of PFCs (perfluorochemicals) and classical DWR (Durable Water Repellency) which persist in the environment, and an increased use of low impact dyes and recycled or organic materials will help our journey towards lessening our ecological impact come further into focus.

For 2022, 48% of our products are responsibly sourced*. The strategy that we have in place will see that number increase to 60% by 2024. Below are some of our brand objectives for the next few years that will effectively see Element reduce its environmental impact by 2024.
Objectives For 2024
Elimination of all PFCs in DWR coatings on our garments, as these harmful chemicals persist in the environment for long periods of time.

Increase the part of low impact materials and techniques on some product categories (as an example by maximising the use of Organic Cotton and Recycled Polyester across our range).

Continue our partnership with Filature du Parc, using yarn produced to GRS standard (Global Recycle Standard).

Put in place an eco consumer survey.

Continually increase our give back to NGO's involved in protecting our environment, through the partnership with 1% for the Planet.
2022
48% of our range is responsibly sourced*.
2023
55% of our range is responsibly sourced*.
2024
60% of our range is responsibly sourced*.
As a group, Boardriders is regularly engaging local communities around the world with the implementation of grassroots projects like beach and city clean ups and partnering with trusted partners like 1% for the Planet and SeaTrees.

The SeaTrees global aim is to regenerate plant life in our oceans to bolster marine health that leads to global climate improvement.

Through a continuing programme of masterclasses with influential people and organisations, Boardriders offers sustainability and environmental education opportunities to all its employees throughout the year.
IF YOU WANT TO KNOW MORE
Please feel free to follow the link to access the Boardriders CSR annual report, annual HIGG assessment and additional programmes (BEST Program, Code of conduct, Boardriders policies) we are working with.
*RESPONSIBLY SOURCED
"The Boardriders group, and the brands it encompasses, qualifies products to be ""responsibly sourced"" if they contain a certain portion (by weight) of preferred fibers*. Criteria to be considered responsibly sourced: - 51% or more preferred fibers for Apparel - 30% or more preferred fibers for Technical Outerwear - Products made of recycled cotton if they have 20% or more aggregate preferred fibers by weight" *Fibers are said to be "preferred" if they are labelled by a globally known independent organism, proving the attention given to their social and environmental impacts throughout their production (such as GRS for recycled fiber, GOTS for cotton, FSC for natural rubber, LWG for leather...).
Volg ons:
Facebook
Twitter
Instagram
Youtube
Spotify
TikTok
Facebook
Twitter
Instagram
Youtube
Spotify
TikTok
FAQ
In dit gedeelte vind je gelijk een antwoord op de meest gestelde vragen.